Online & Mobile Solutions
Online & Mobile Solutions
Welcome to Bank of Ocean City's suite of 24 hour banking solutions. We are committed to offering our customers cutting edge technology while still maintaining the hometown feel and personalized services for which we are known.
Online Banking
---
Online Advantage and Business Advantage are Bank of Ocean City's Internet Banking products. These powerful online banking platforms allow you to access the same great service you receive from our tellers, right at your fingertips. You can check your balance, view recent transactions, pay bills and set up alerts anytime, anywhere. For Personal Online Banking, click here to enroll. For Business Online Banking, contact any branch location. Take a tour of our online banking platforms with these tutorials.
e-Pay
---
e-Pay is part of our personal online banking platform and will make paying your bills and managing your money even easier. With e-Pay you can conveniently schedule and pay all your bills online in a secure environment through our online banking site. You can pay anyone from your babysitter to a Fortune 500 company. Set up reminders, automatic payments, or elect to receive e-Bills to help stay on top of your payments. Plus it's completely safe, easier and more secure than mailing paper checks. See how it works with our helpful tutorial.
Business e-Pay
---
Business e-Pay is Bank of Ocean City's business bill pay product. We know that running a business is hard enough without having to worry about your finances. We can help you spend less time on your books and more time concentrating on your business. With our Business Online Banking service you can review account information, conduct account reconciliation, transfer funds between accounts, and authorize ACH Payroll Origination. In addition, employees can be given access to specific functionalities to different staff members in order for you to control the accounts and services employees may access.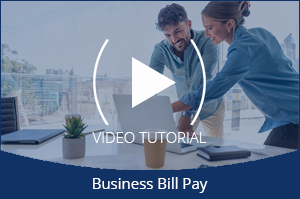 ACH Manager
---
Bank of Ocean City's ACH Manager allows Business Online Banking customers to create electronic payments and deposits. Automated Clearing House (ACH) is a secure payment transfer system that connects all U.S. financial institutions. Using the ACH Manager tool, you can originate ACH transactions when and where you want, safely and quickly. It's a cost-effective way to handle routine business transactions. ACH is used for a wide variety of payments and deposits, including direct deposit of payroll, payments to vendors, and payments from customers.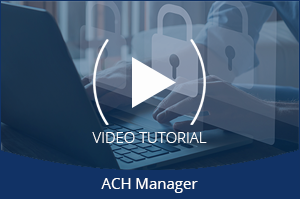 e-Statements
---
Bank of Ocean City's e-Statement service is offered through our online banking platforms and gives you the option to begin receiving your monthly bank statement in an electronic format.
Remote Deposit Capture
---
Remote Advantage is Bank of Ocean City's Remote Deposit Capture business banking service. This cost-effective and easy-to-use browser-based application allows you to conveniently deposit checks from your place of business. Checks are validated automatically as they are processed through a check scanner. Built-in advanced CAR/LAR recognition technology reduces manual data entry and operator intervention by reading the amount, account number, and other information from the scanned documents. Duplicate item detection at the point of capture ensures individual checks are deposited just once. After the checks are scanned, the captured check images and data are transmitted to the financial institution.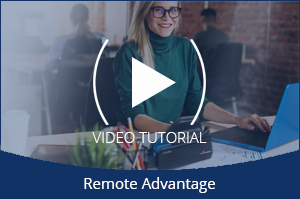 Mobile Banking
---
Bank of Ocean City's Mobile Banking products are available to you anytime, anywhere! With our mobile apps you can check account balances, view recent transactions, including check images, transfer money between accounts and pay bills. Enroll in online banking to gain access to Mobile Banking. For Personal Online Banking, click here to enroll. For Business Online Banking, contact any branch location. Then click the Apple Store or Google Play Store links below or search the app stores for our personal Mobile Banking app, BOC Mobile, or our Business Mobile Banking app, BOC Business.

Personal Mobile Banking Apps
---
Business Mobile Banking Apps
---
Mobile Deposit
---
An exciting add on feature of our Mobile Banking applications is Mobile Deposit. Mobile Deposit adds even more convenience by saving you a trip to a branch! With Mobile Deposit you will be able to take a front and back picture of a check and submit the image electronically. Click here to review the Personal Mobile Deposit Frequently Asked Questions. Click here to review the Business Mobile Deposit Frequently Asked Questions. Contact any branch location to request this service.
CardValet®
---
Bank of Ocean City's CardValet product gives you control over how your debit card is used. CardValet allows you to turn your debit card "on" or "off" at any time. You may also define geographic areas where your card can be used, set dollar limits, or restrict purchases by type of merchant. CardValet is a convenient way to safeguard you and your debit card from fraud.
popmoney®
---
Bank of Ocean City's popmoney® personal payment service allows you to send money electronically. Using popmoney® makes sending money to your family and friends safer and simpler. All you need is an email address or mobile phone number and you can electronically transfer money from your bank account directly to their bank account with a few simple clicks.